The Internal Audit team exists to help the Board and Management protect the assets, reputation and sustainability of the organisation by providing an independent and objective assurance activity designed to add value and improve the organisation's operations. The team helps the organisation accomplish its objectives by bringing a systematic, disciplined approach to evaluate and improve the effectiveness of risk management, control and governance processes.
For the IA Team to function effectively, over time, each Internal Auditor is required to have an all-round view of the Company's business and the industry in which it operates. In the role, you can also acquire a global vision of the vast AXA network and interface/interact with other IA Teams within the Global IA Group or within the Region (INM).
Your role
Are you a critical thinker with a high level of professional scepticism and problem-solving abilities?
Do you have a strong communication and professional writing skills, and the ability to convey complex and technical issues in a style that is concise and easy to understand?
Are you a team player with strong interpersonal/team building skills?
Do you have excellent analytical skills?
Do you have degree and certifications in business, finance or IT related fields?
If yes, explore our job opportunities below!
Key roles and Responsibilities
Two key roles performed by the IA Team:
a)Provide independent assurance to the Board, Audit & Compliance Committee, and Management; focussing on reviewing the effectiveness of the governance, risk management and control processes that management has put in place; and,
b)Provide advice and assistance to management on governance, risks and controls.
The assurance generically provided covers whether:
a)The organisation has a formal governance process which is operating as intended: values and goals are established and communicated, the accomplishment of goals is monitored, accountability is ensured and the Company's values are preserved
b)Significant risks are being reported, managed and controlled to an acceptable level as determined by the Board.
Develop a risk-based audit plan, in compliance with relevant local legal and regulatory provisions and the requirements set in the Internal Audit Instruction Manual, taking into account significant internal and external events, changes in strategy, any risk or control concerns identified by the IA Team, Management, external auditors, regulators or Board Committees
Carry out audit assignments in line with the internal audit plan approved by the Audit & Compliance Committee (ACC) and in addition, any special reviews or assignments requested or approved by the ACC
Report to the Board, the Audit & Compliance Committee, and Management any significant issues arising from internal audits and investigations conducted, and make recommendations on how to improve process controls, seek greater effectiveness, especially as it concerns governance, risk management, and control
Conduct follow-up on audit issues up to the point of their closure
Investigate whistleblowing and other reported cases of fraud, mismanagement and unethical behaviours, and proffer corrective recommendations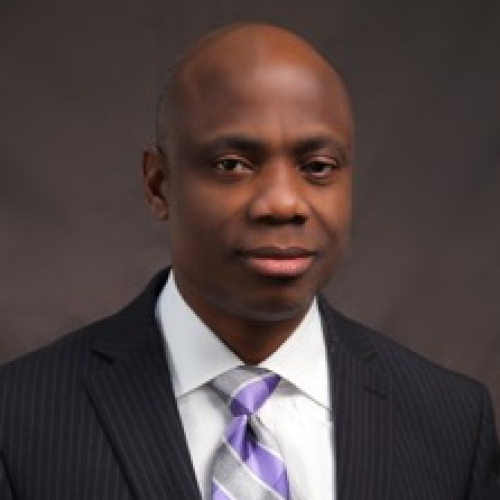 Chief Audit Officer, AXA Nigeria
"I am gaining valuable experience working with management and conducting independent and objective assurance reviews to assess the governance, risk and compliance environment of the company. This job is so challenging and rewarding. I get great job satisfaction when I see how the recommendations I have made are benefiting the organisation. This is what keeps me motivated all the time"