With or without a Visa, there are amazing travel spots you should put on your bucket list. Try this, ask any Nigerian about travel spots and he or she will tell you how much they really look forward to holidays and vacations, then they will go ahead to name some places they want to go and finish it off with the popular, "but vacations are just stress and they cost too much!"
Well, let's just say we have the perfect remedy for you and everyone that wants to travel! We curated this list of top 5 breath-taking travel spots that will not stress you or break your bank account. We have selected these top 5 spots from Nigeria, Africa and the rest of the world so that you can have an option that ticks all the boxes on your checklist. Ready, let's check them out in detail.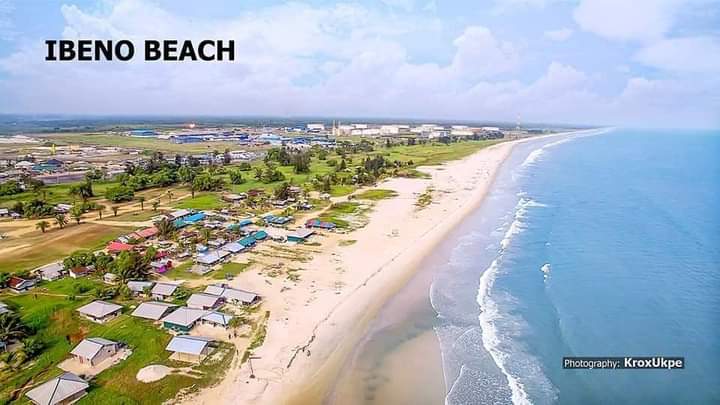 Ibeno Beach in Akwa Ibom state:
The first travel destination is the scenic Ibeno Beach in Eket, Akwa Ibom state. This is perfect for you if you want to travel from Nigeria but your budget is lean, and you don't want to worry about visas. There are affordable hotels in Ibeno where you can relax after exploring the beach. The beach itself sits pretty on the Atlantic Ocean and is the longest sand beach in West Africa. It is 2 hours by road from Calabar and has a clean, fresh-smelling breeze that will refresh your lungs and body. On the beach, you can sunbathe and play beach volleyball or beach soccer. It's the perfect travel spot complete with quaint huts and delightful sea creatures.
But what if you want to explore another country without visa problems? We've got you covered. Up next are two extremely delightful travel spots in Africa that don't require Visa.
St Philip in Barbados:
What's an 8-letter word that means exotic and fun? It's Barbados! You only need your passport to book a trip to this lovely Caribbean Island. Barbados is a popular tourist attraction, but we have narrowed down the travel spots on this island and selected the one that promises the best travel experience for you. This cozy place is called St Philip and it has an excellent collection of soft-sand beaches tucked away on the Atlantic coast. We picked this spot for you because you can choose to have a beautiful, calm vacation or a wild, energetic one all in the same place. Here is a fun fact: You can visit Barbados without a visa for up to 6 months.
7-coloured earth and Black River National Park in Mauritius:
In the Black River National Park, you'll enjoy seeing exotic animals like the Mauritius Flying Fox, Macaque monkeys, cheeky ostriches and hundred-year-old turtles as they regally paddle across their homes. The second location in Mauritius is the 7-coloured earth in Charamel is a collection of dunes that have a very strange and other worldly coloring. The dunes are a popular source of tourist attraction, and you will enjoy the view. Here is a bonus tip, you can get a rental car while in Mauritius and explore all these sights at your own pace. If you have a visa, you'll love these next travel spots.
Virunga National Park in the Congo:
Virunga is the perfect travel spot for you if you like exceptional wildlife and landscapes. You will see the world's critically endangered mountain gorillas, a lush rainforest and breath-taking sights like bubbling lava lakes and glacier-clad mountains. Here's a fun fact about the park: It is Africa's oldest national park and is home to more mammal, bird and reptile species than you will find in any other protected park in the world.
Bali, Indonesia:
A slice of Paradise, Bali is one of the most popular and rewarding places to visit in the world as long as you have a visa. Here, you'll find volcanoes, Komodo dragons, beaches and jungles full of elephants, orangutans and tigers. Fun fact: You don't have to go into the jungles, you can get tour guides to help you map out exotic spots, lava lakes and idyllic beaches to tour.
That completes the list of 5 breath-taking travel spots you should put on your bucket list immediately.
---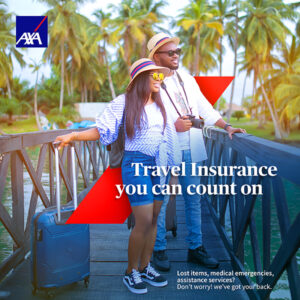 Don't forget that travel insurance is an essential item. It makes your travel experience 10 times better and less stressful. For more information, please visit the AXA Mansard website: www.axamansard.com