Digital & Business Transformation
The Digital and Business Transformation group was originally known as the e-Commerce and Digital Transformation group. It was created to achieve AXA Mansard's ambition of becoming the undisputed, dominant digital player in the non-banking financial services sector. The group operates semi-autonomously with a start-up mentality and an innovative mindset. Its brief is to grow the Company's e-commerce footprint, deepen strategic e-partnerships, enhance product innovation, promote the use of CRM and Analytics, as well as drive the digitization of core business processes.
Your role
You can join us on our mission "to provide customer-friendly solutions for every pocket, delivered through the most compelling digital experience", through any of the four teams in the group below:
Digital Automation (The Brain)
This team designs, builds and manages the Company's digital platforms, including the transactional website, mobile app and others, ensuring that they are all flexible and simple to use. The team also ensures the integrity of developed applications, security of all platforms and all essential data backups. There is quite simply no 'Digital' without Automation!
User Experience (The Heart)
 'UX' ensures that all prospective, new and existing customers have the best possible experience on our digital platforms (web, app and USSD). This includes product research, design and management; constant review and optimisation of channels, as well as proactive customer engagement and issue resolution. The team aligns internal product and process improvements with the needs of everyone who uses our digital solutions. It helps us to keep the 'Customer First' in all we do!
Digital Marketing & Sales (The Voice)
The responsibility for managing and promoting the Company's online products and channels from a new media perspective, rests with this team. It also monitors and evaluates website traffic, coordinates social media advertising campaigns and conducts research and analysis into customer trends, market conditions and competitor activities to provide real insights into the online sales process. This team ensures that our products, services and channels are put in the right shop window online, and that customers are convinced to act!
 Technical Support (The Eye)
This team is responsible for data analytics, budget preparation, monitoring and tracking KPIs, managing agreements with vendors and partners, ensuring compliance with Company policies and guidelines as well as being the first level of human resources and admin support for the Digital and Business Transformation Group. The Technical support team keeps the group's members happy and thus focused on satisfying our external customers!
BUSINESS TRANSFORMATION:
Join our team of extremely intelligent, highly driven and young professionals who are skilled at identifying, analyzing and optimizing critical business processes through guided experimentation. The team leverages heavily on technology to deliver solutions that improve the overall efficiency and profitability of the Company.
BTU is the inception point for our Graduate Management Program, also known as AXALERATE. Members are assigned to specific projects over the 2-year duration of the program, after which they are absorbed into the larger organization.
The Unit is currently made up of the following project teams:
Analytical Dashboard for Data Management 
Dedicated to organizing AXA Mansard's information and improving company-wide access to business data to ensure that business decisions are premised on accurate and relevant data.
Data Science
Focused on using data science skills to build predictive and prescriptive models that will ultimately reduce cost, drive revenue, and optimize processes.
MyAXA SOL
Building mobile digital solutions to position insurance as a needs-based product centered on empowering customers. This is expected to improve insurance penetration and increase revenue.
Business Process Reengineering
Responsible for optimizing existing internal processes in order to reduce cost and improve efficiency which will ultimately enhance customer satisfaction.
Customer Centricity
Focused on improving the Company's Net Promoter Score and customer retention metrics by analyzing customer data and lead generation efforts that provide it with insight into customer patterns.
Underwriting Transformation
Improving the technical profitability of business portfolios within the Company by performing deep-dive analysis, providing recommendations, supporting implementation and continuous monitoring.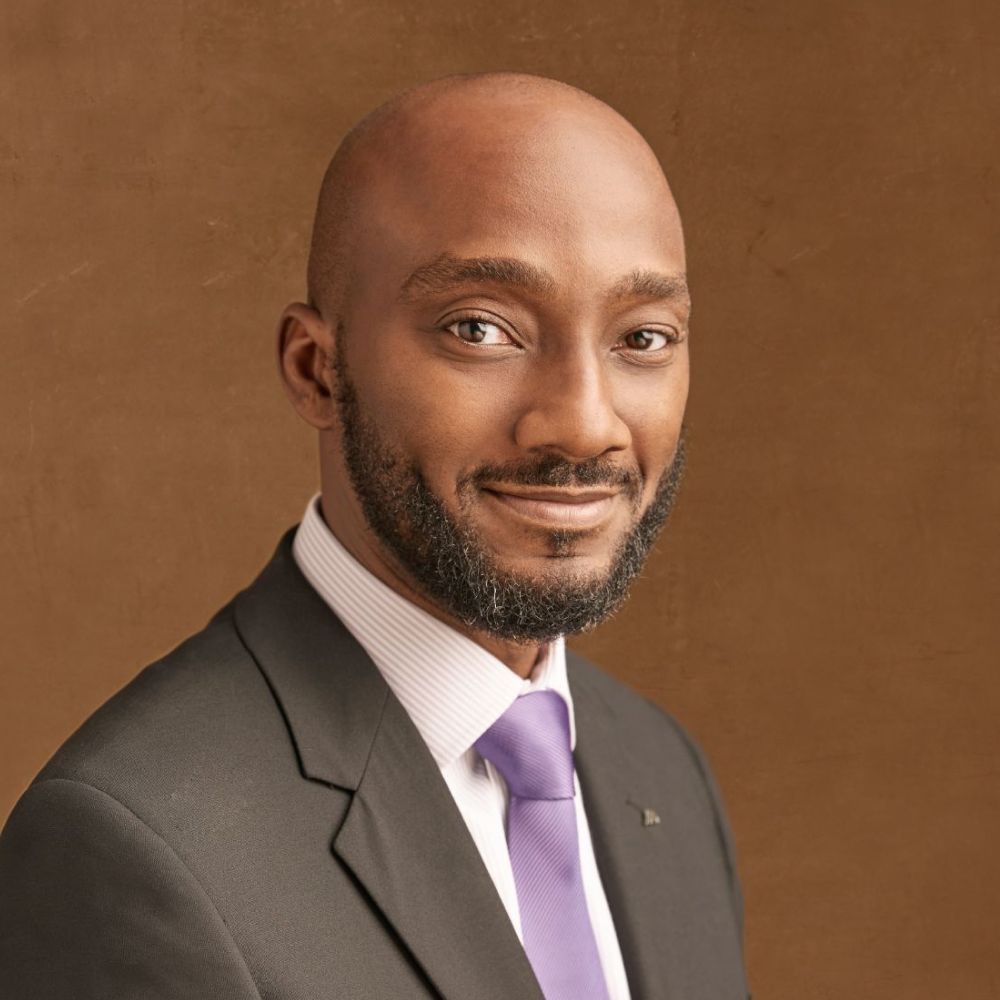 Chief Digital Officer, AXA Nigeria
"Digital transformation has been defined as "user-centred business transformation.  Its purpose is to catalyse brand, efficiency and people initiatives. Technology functions as a critical enabler".
The Digital and Business Transformation group lies at the heart of AXA Mansard's strategy for innovation in the 21st century. Comprising two separate teams bound together by a relentless passion to leverage technology-enabled solutions in the delivery of quality service, the group represents the Company's commitment to being a dynamic, forward-looking and agile business that is in tune with its customers' expectations"